Dimanche 8 Sept. 2019, notre club Lyon Toastmasters Unlimited était présent au Forum des Associations de Lyon 7 installé place Jean Macé.
A cette occasion, le maire de Lyon et son équipe ont rencontré notre président Thomas Leroux qui tenait le stand à ce moment-là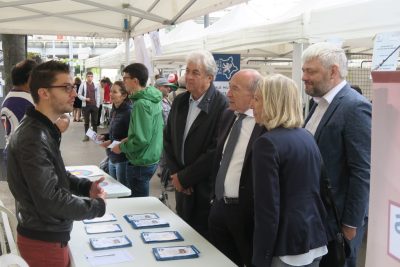 Les gagnants du jeudi 13/06/2019, avec Thomas le T.M.E. et notre prochain président ! Bravo à tous !
The winners of Thursday 2019/06/13 with Thomas the T.M.E. and our next president! Bravo everyone!