District contest in Amsterdam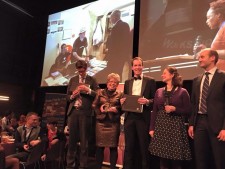 This weekend our club members Claude-Eugenie and Carol participated in the District contest in Amsterdam. The best speakers of Europe were there. We are sure that the experience was unique and special. Before their performances, they invested a lot of work and time preparing their excellent speeches. We are looking forward to meeting them again and listen to their experience.
We are delighted to share with you that Carol won the second place in the category of Table Topics. Congratulations!!